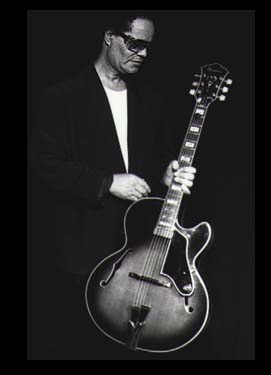 In jazz circles, Sonny Greenwich is a legend. He is a demanding performer totally dedicated to his art and uncompromising in his standards. An innovator who has created his own distinct style for the guitar, he has many protégés, both in jazz and rock music. Rock bands such as Pink Floyd and Genesis have been influenced at some level by his music.
Born in Hamilton Ontario, Greenwich called Toronto home until the late '60s. He has resided exclusively in Montreal since 1974.
The press describes Greenwich's musical command as absolute, his combination of serenity and power brings beauty and clarity to every note he plays, which leaves his audiences enthralled in reverent silence. Ultimately, it is the open expression and caring in his music that people completely relate to. His network of fans is as far reaching as the former Soviet Union.
This world-renowned jazz guitarist has played in major Canadian and American cities, including a concert at Carnegie Hall and with such greats as Miles Davis, Charles Lloyd, Wayne Shorter, Pharaoh Sanders, McCoy Tyner, Chick Corea, saxophonist John Handy, and Sun-Ra.
After Wayne Shorter left Miles Davis, Sonny Greenwich was Shorter's first choice as guitarist for his band, which was called the New York Art Quartet, which also featured Ron Carter on bass and Joe Chambers or Billy Hart on drums.
"Some critics regard (Greenwich) as the most important Canadian jazzman," states The New Grove Dictionary of Jazz, New York, 1988. He has the distinction of being the only Canadian in Francis Wolff's book of jazz photography, The Blue Note Years, 1995, featuring legendary jazz artists from the Blue Note label. He is listed in The Canadian Book of Lists (1979) as one of the 10 Best Canadian Jazz Musicians of All Time. "There is a deep emotion and sincerity in Sonny's music ... and I consider him a really rare kind of talent," writes Barney Kessel in The History of the Guitar in Jazz, 1983. Greenwich's prominence has him written up in The Canadian Encyclopedia; Jazz in Canada: Fourteen Lives, Mark Miller, 1982; Who's Who of Jazz in Montreal, John Gilmore, 1989; Jazz Lives: 100 Portraits in Jazz, Gene Lees, photographs by John Reeves, 1992. Greenwich has also been featured in countless jazz magazines and articles.
Greenwich first drew notice for his jazz style in the early sixties, when both Horace Silver and Lee Morgan independently brought Greenwich's name to the attention of Alfred Lion at Blue Note Records. 1965 saw him in New York at the Village Vanguard with saxophonist Charles Lloyd. Greenwich's reputation brought him to the attention of saxophonist John Handy, with whom he played from December 1966 through March 1967, in Seattle, San Francisco, and New York City. Their concert appearance at Carnegie Hall, January 15th 1967 was released on Columbia as "Spirituals to Swing." Also in New York that year, Greenwich recorded with Lee Morgan and saxophonist Hank Mobley on Mobley's album, "Third Season," for Blue Note Records, and was preparing to record for Milestone's Orrin Keepnews when problems with his green card forced him to return to Canada.
In 1968, Greenwich led his own quartet composed of pianist Teddy Saunders, bassist Jimmy Garrison, and drummer Jack DeJohnette, at the Village Vanguard in New York. December 1969, he played with Miles Davis, Wayne Shorter, Chick Corea, David Holland, and Tony Williams at the Colonial Tavern in Toronto, and the following year played downbill to Miles Davis at Massey Hall. That year, Greenwich recorded his first album, with the CBC, "The Old Man and the Child." In 1974, again with the CBC, Greenwich made his second album, "Sun Song", with his quintet of Don Thompson, Richard Homme, Terry Clarke, and Clayton Johnston. In 1978, he recorded "EVOL-UTION, Love's Reverse" at Yellowfingers, Toronto, on PM Records, with Don Thompson, Gene Perla, and Claude Ranger.
From 1983 through 1988, Greenwich with his quartet - Fred Henke, Ron Seguin and Andre White, performed at jazz festivals and in clubs in Montreal, Toronto, Ottawa and New York as well as recording two albums on the Justin Time label. The first—"Bird of Paradise"—was released in 1987, and the second—"Live at Sweet Basil" (recorded during a performance at the Greenwich Village Jazz Festival in New York City)—in 1988. "Live at Sweet Basil" was nominated in 1989 for a FELIX in the Jazz Album of the Year category, at the ADISQ Awards in Montreal.
In June 1989, Greenwich, with Margie Gillis, one of Canada's premiere solo dance artists, were the star performers at a benefit concert. Each artist performed independently with the finale being a collaborative work for which Greenwich composed and arranged the music.
Describing his influences and early approach to music, Greenwich says, "It started with Sonny Rollins—the way he played his tenor sax. When I heard his big sound, I said to myself, This is what I want to get on the guitar, this sound, this kind of feeling! I went from there to Miles Davis and John Coltrane ... they led me to start playing my instrument more like a horn than a guitar. I was always searching into style back then. After reading, in my late teens, statements made by Charlie Parker that he listened primarily to classical music, I was moved to do the same, a practice I have continued to this day... The solo structures of my playing were based on an interpretation of the work of cubist artist Paul Klee, where I saw the fretboard in diagrams, while my chordal approach was based on the music of Ravel, Debussy, Hindemith, Red Garland, and Bill Evans. I was also interested in the control and timbre of the human voice, and listened carefully to such singers as Maria Callas, and have made studies on sound itself."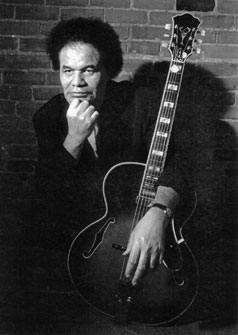 Greenwich, on his music, states, "I play a wide range, from ballads to very fiery, very free pieces. It's like an ocean—you have to have the two things, the storm and the calm that comes after, and the one thing helps the other express itself. It's music that has a spiritual basis to it, which is trying to make people feel good. Not some kind of a preaching, but a feeling of beauty I have, that I express so that someone else can feel it—trying to uplift them somehow."
Beginning in late 1991, Greenwich decided to spend more time on composition. In this vein, he put together a quintet and a sextet, featuring saxophone and trumpet, as well as a nine-piece band, with added trombone and percussion, for a series of productions for CBC's "Jazz Beat." These productions, Greenwich's self-proclaimed foray into the mainstream, were released in 1993 on the CD titled "Standard Idioms," resulting in both JUNO and FELIX nominations for Best Mainstream Jazz Album.
In 1993, he participated in the Toronto Jazz Festival, in a collaboration with Kenny Wheeler; as well as in the Montreal Jazz Festival, leading his own nine-piece band.
Late 1993 again marked a stylistic change, resulting in the SONNY GREENWICH UNIVERSAL LANGUAGE BAND, which he referred to as "HEAVENLY FLIGHTS OVER EARTHY RHYTHMS." Greenwich foresaw this band evolving to include changing band members and instrumentation, intending to use it as the base from which stylistically varied music projects would result. The JUNO-nominated CD "Hymn to the Earth" marked the first recording of this concept.
1995 saw the re-emergence of Greenwich into the public arena in a way not seen since the early '70s. He was busy with concert dates (Montreal, Ottawa, Toronto, Hamilton, and the Maritimes), recording sessions (one as co-leader in a collaboration with his son, Sonny Greenwich Jr.—lead guitarist of the funk-rock band Bootsauce), released on CD as "Welcome: Mother Earth"; a second as guest with Jane Bunnett and Alain Caron on a session for the Cuban, Hilario Duran; a third, this time as leader, titled "Spirit in the Air"; and a documentary, "It Ain't All Jazz," by Sussex Productions, dealing in part with his unique career, aired on Bravo in 1996, and on CFCF in 1997.
In 1996, Greenwich formed, within the same band, a smaller group called "Concepts" (an offshoot of the Universal Language Band), performing with a free-er approach to standards and compositions or solos, similar but not related to Miles Davis in the 70s with Wayne, Herbie, Ron, etc., where each musician is free to follow his own concept of what is taking place in the song form (more of a collective improvisation). The composition "Free Form", on the CD "Spirit in the Air," is an example of this approach.
"Spirit in the Air" was nominated for a JUNO Award in 1996.
Greenwich performed with Kenny Wheeler at the Montreal Bistro in Toronto in April 1997, and Jane Bunnett performed with him during his concert at the Toronto Jazz Festival.
In 2000, Sackville Records released "Days Gone By", featuring Greenwich and Ed Bickert on guitar, along with Don Thompson on bass, and Terry Clarke on drums.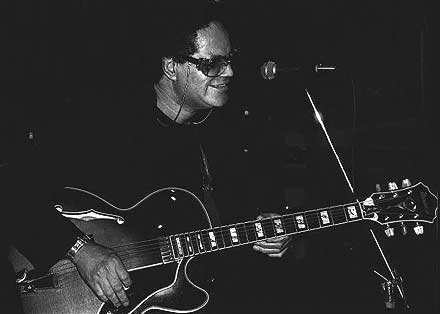 2001 saw Greenwich with another CD release, from Cornerstone Records called "Fragments of a Memory", featuring many new compositions. During this time, he also performed club dates in Toronto and Montreal while continuing to evolve as a composer, adding many new compositions to his repertoire.
In 2003, Greenwich recorded with Canadian jazz pianist Marilyn Lerner, releasing through CBC Records a CD titled "Special Angel," which featured five new Greenwich compositions.
Performances in Toronto with his band, as well as shows with Marilyn Lerner, also took place throughout 2003.
In October of 2004, the Sonny Greenwich/Marilyn Lerner "Special Angel" CD (CBC Records) won the Western Canadian Music Award (in Calgary, Alberta) in the Outstanding Jazz Recording category.
During 2005 and 2006, Greenwich performed with his band at the Upstairs Club in Montreal, and with the Sonny Greenwich and Marilyn Lerner Quintet at The Glenn Gould Studio in Toronto. Greenwich was also featured as a guest artist on a new CD titled "Just for the Beauty" by his sometime vocalist, Ernie Nelson (released by Kleo Records).
Recent concerts as a duo with Marilyn Lerner took place at the National Library in Ottawa, The Jazz Festival in Montreal, and the Jazz Festival in Halifax.
In November of 2005, Greenwich became a member of the Order of Canada for his exceptional contribution to Canada and Canadians in the area of Performing Arts/Music.
top